More than consulting, we actually get work done.
Gray Cat Enterprises supplements your core staff drawing from its wealth of senior-level management experiences to deliver for you.
GET STARTED
MY BACKGROUND
I'm John Matthews
I am president and CEO of Gray Cat Enterprises and am responsible for the management of all consulting activities for the firm, which include retail consulting for multiunit operations; interim divisional or general management leadership; strategic planning; and senior-level project management.
With more than twenty-five years' experience in retail management including marketing and operations management; category management; mergers and acquisitions; facilities management; real estate; and corporate communications in a spectrum of industries,
including quick service restaurant, convenience store operations, and general retail.
Prior to founding my company in 2004, I held senior management positions as:
President of Jimmy John's Gourmet Sandwiches

VP of marketing, merchandising, facilities, corporate communications, and real estate at Clark Retail




Enterprises, Inc.

National marketing director of the Little Caesars Pizza Corporation
READ MY STORY
"I've had the pleasure of working closely with John for the last 3 years. What sets John apart from the pack is not only the favorable results that he drives, yet it's also in the way he achieves it. He is a quick study on things, yet he always starts with building trust. He seeks to first listen and understand, then based on that, he overlays his skills to solve the problem identified. He collaborates. He is accountable. He is smart. He pushes where appropriate. He is persistent. He is competitive. He always seems to find a path to success. If you are fortunate enough to get the chance to work with John - jump at it!"
- Mark Byers,
Safeguard Business Systems (VP Deluxe Corp)
"Global Partners hired John Matthews and Gray Cat and he provided an expertise that we were looking for to enhance our operations across a number of fronts, producing great results. His personality meshes perfectly with our culture and has consistently provided creative solutions in a timely manner. All in all, he has been a tremendous value to our organization in operations, merchandising, marketing and strategic planning. John is a high integrity guy that is a great contributor to the overall success of our team."
- Mark Cosenza,
Senior Vice President at Global Partners LP
"John has been an incredible person and partner to work with. Prior to kicking things off, we didn't have a solid framework for building out a 1 or 3 year plan, which are critical building blocks necessary to achieve the exponential growth that we're aiming for:
- Developing employee and company incentive programs
- Developing a series of KPI's to manage our business more precisely
- Built budgetary and planning frameworks
I would highly recommend John as his work and contributions to our business have been incredibly valuable."
- David Spratte,
CEO & Co-Founder at Carpe
Interim Executive Leadership
Retail, Quick-Service Restaurant and Convenience Store Expertise
Senior-Level Project Management
Want to improve your business-building skills but don't know where to turn?
The Gray Cat Learning Series
Twelve (12) hands-on, business training courses each ranging from 25-to-50 minutes in length
Key Performance Indicators (KPIs)
Get measurable metrics to help manage your business
LEARN MORE
Grand Openings or Anniversaries
Tell the world that you are open (or celebrating an anniversary)
LEARN MORE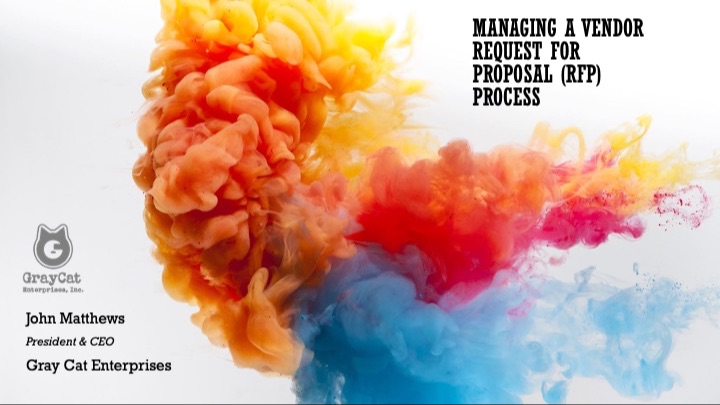 Request for Proposals (RFPs)
Secure the best deals with your vendors
LEARN MORE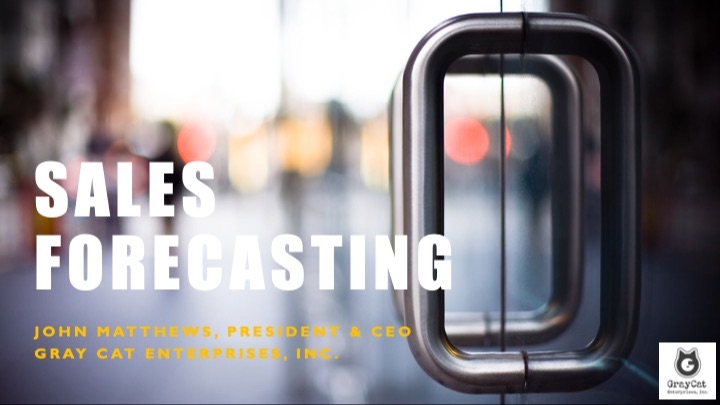 Sales Forecasting
Sales forecasting is about accountability - learn how to deliver results
LEARN MORE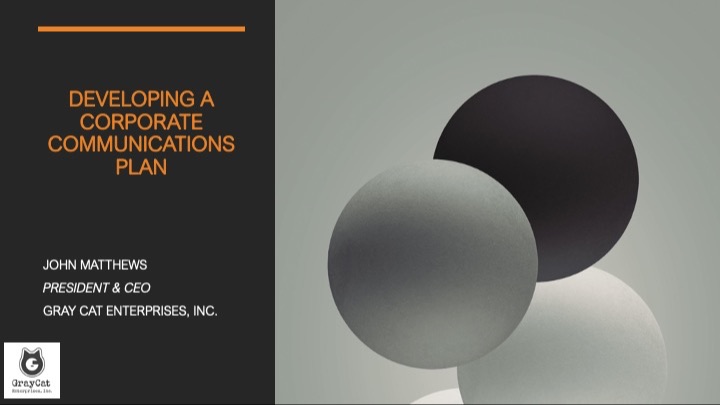 Corporate Communications Planning
Put your best foot forward in good times and bad
LEARN MORE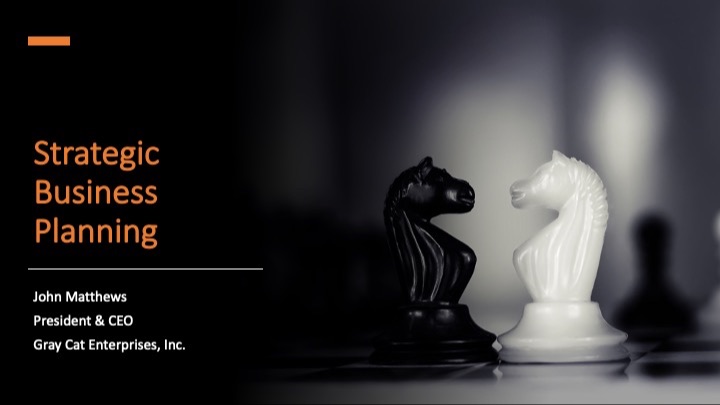 Strategic Business Planning
Clarify your vision with a strategic plan – step-by-step instructions
LEARN MORE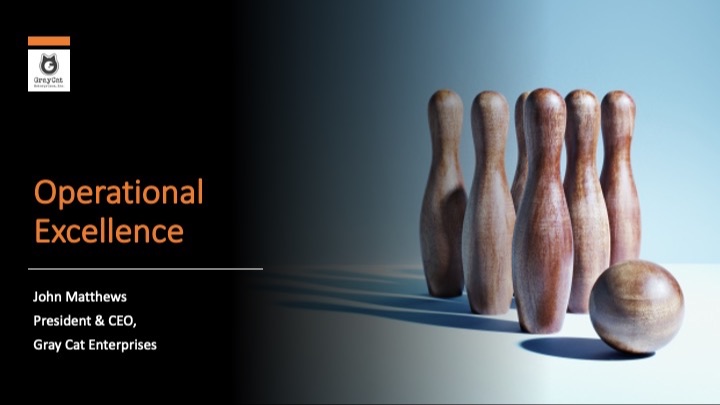 Operational Excellence
Set up your organization up for growth by understanding what the market wants
LEARN MORE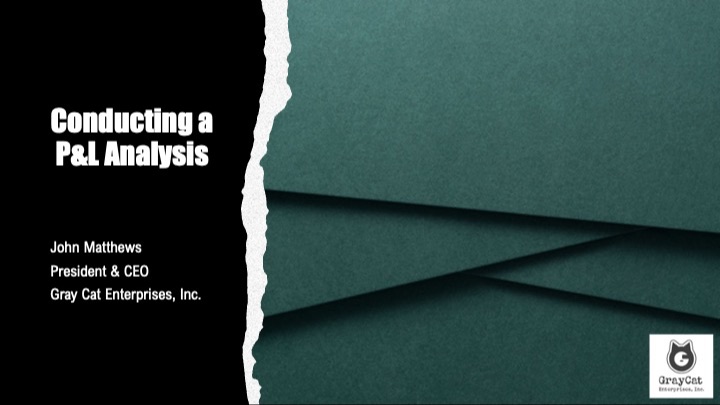 Conducting a P&L Analysis
Count the pennies and watch the profits flow
LEARN MORE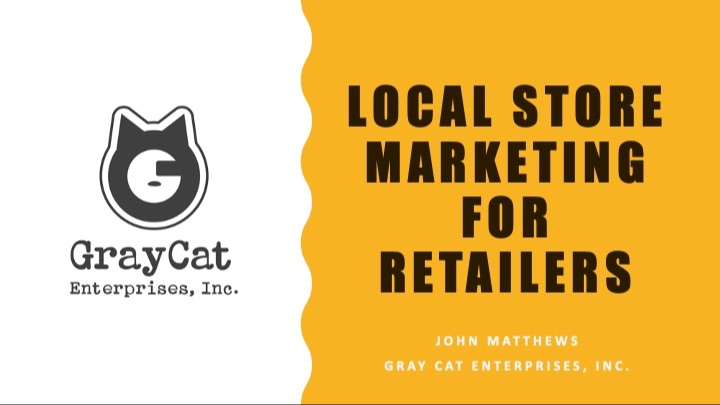 Local Store Marketing
Capture core customers while simultaneously locking out competition
LEARN MORE
Multi-Store Operations
Learn how to capitalize on operational scaling
LEARN MORE
Developing a Winning Foodservice Program
Foodservice attracts customers and at higher margins
LEARN MORE
Store-of-the-Future
Design your store to meet the needs of the customer
LEARN MORE